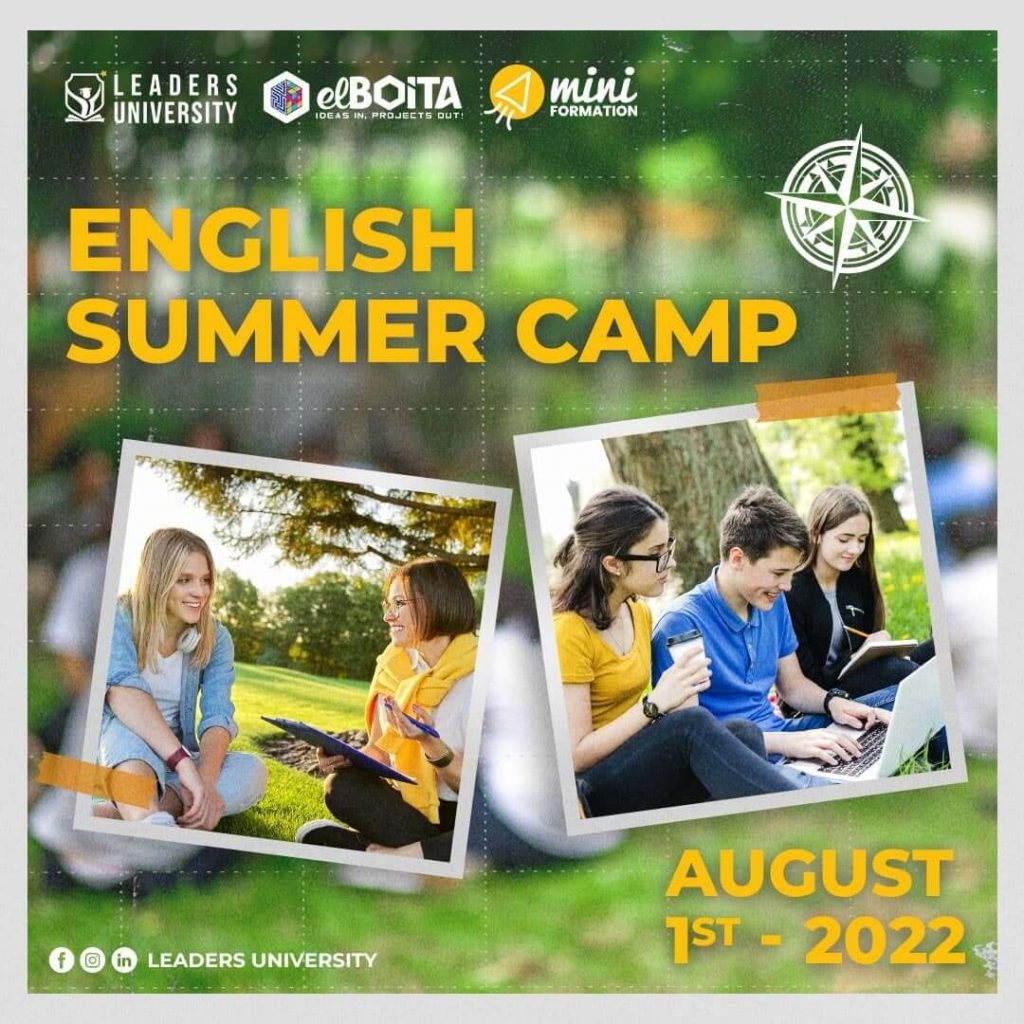 ENGLISH SUMMER CAMP
Summer is here and learning English should no longer remain on your bucket list .
With ENGLISH SUMMER CAMP you will have the chance to learn your favorite language while having fun and developing your social skills through
Workshops and indoor as well as outdoor activities.
miniFormation in collaboration with LUN gives you the opportunity to do so in
a holistic 2 months-long course. All you have to do is apply in the form below, take your placement test and kick off your journey with us.
Course :
General English
Duration :
 8 weeks ( 40 hours / 2 Sessions Per Week )
Place :
Leaders University Nabeul
Fees :
150 DT
We inform our potential students that the placement test will take place on July the 26th-27th-28th-29th 2022.

 Time : 09:00 AM to 03:00 PM.

 Place : Leaders University Nabeul

Fees : For Free !!!
 Contact us on

 93 73 37 39

 contact@miniformation.com
Register for the placement test for free!!!